ILC'S CONSULTANTS OVERSAW THE PROCESS INTEGRATING MULTIPLE MECHANICS, ENGINEERS, AND CREWS TO BRING THE WHOLE OPERATION BACK TO PRODUCTION WITHIN 6 MONTHS.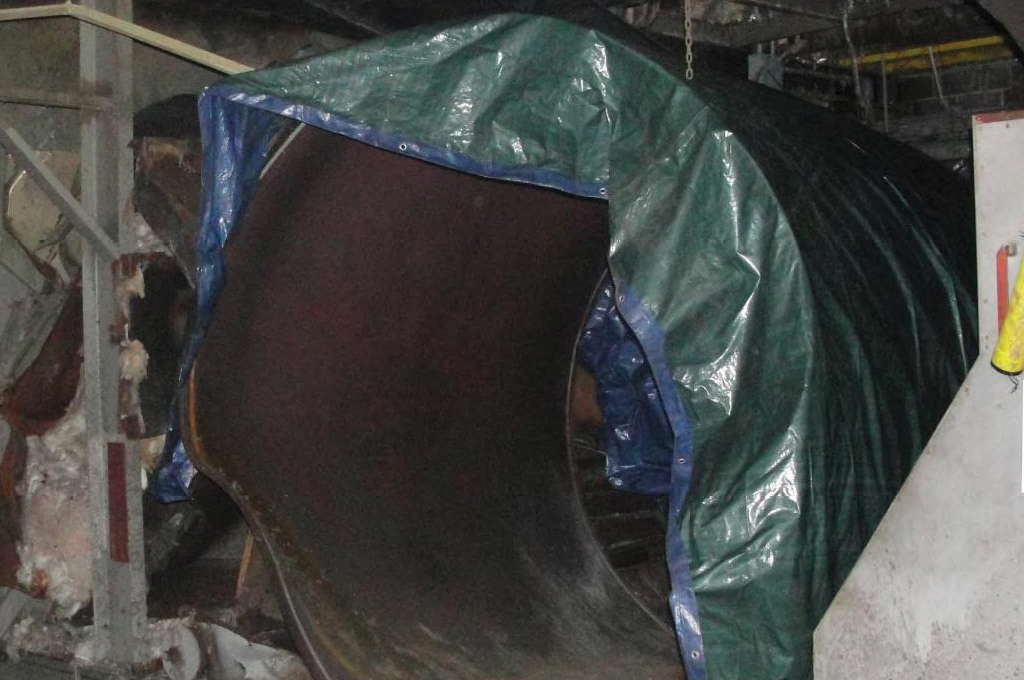 SITUATION
An undetermined explosion occurred within a curing station inside of a production line built to produce 90-100" foam board for finishing. Production required high volume, continuous delivery. The curing station included a gas-fired steam dryer. Business Interruption was estimated at a rate of $1.6MM per month, and there were limited options for outsourcing production short term.
COMPLICATION
The OEM that built the steam dryer was no longer in business and the entire line lacked documentation. The curing station was determined to be "unsafe and inappropriate" to repair per ILC's consultants. It was estimated that replacement of the whole line to like in kind quality and service would take up to 12 to 16 months, with a cost of $5MM.
SOLUTION
ILC provided an assessment within 7 days that included a comprehensive evaluation of the entire warehouse, production line and employee workspace. The recommendation was to rebuild what could be salvaged from the line and to integrate a safer solution for the steam dryer. This allowed "like in kind and quality" of production with a different dryer, that was safer and easier to maintain. The cost to rebuild and replace was $3.25M and ILC's consultants oversaw the process integrating multiple mechanics, engineers and crews to restore full production within 6 months.
RESULTS
A credible plan for restoration to pre-loss production capacity utilizing a different method of curing the product in the form of a used Hot Air Flotation Drying System.
Saved the carrier at least $12MM in BI and avoidance of having to replace the entire line.
Source all necessary new parts, used parts, and replacement equipment to complete the restoration.
Project managed all aspects of the job communication with both the insured and the third party adjusting firm – streamlined communication between all parties.
Oversaw all Mechanical and Electrical work to reconfigure and rewire the production line including:

Controls upgrade with custom software
Shaftless drive for sheeter
The controls mezzanine for placement of electrical drives and controls