ILC Assignment:
Inspect insureds damaged machine.
Determine if the machine is restorable to pre-loss condition.
If restorable, determine the scope of work to be completed, cost, and timeframe.
Provide RCV and ACV valuation for the damaged equipment.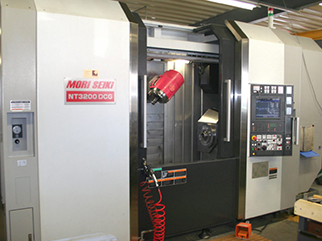 ILC Inspection Details:
ILC thoroughly inspected the machine to determine if it was restorable to pre-loss condition.
ILC reviewed the new replacement quote of $750,000 provided by the insured.
ILC noted damage to the CNC spindle.
Summary:
The loss was caused by an operator error where the spindle crashed into the X-axis, not a defect on the machine.
ILC determined the machine loss was feasible to restore to pre-loss condition.
ILC provided an ACV valuation of the equipment.
ILC obtained a repair quote that was $616,000 less than the insured supplied replacement quote.
ILC believes that once the B-axis is replaced and the geometry is adjusted the machine will be back to pre-loss condition and functionality.