A power surge resulting from a lightning storm damaged three printing presses at a manufacturing plant. Due to the age of the printing presses, OEM replacement parts were unavailable, and the insured was faced with:
A potential Business Interruption Claim in excess of $1 million.
Equipment replacement costs exceeding $3 million due to OEM parts for equipment being unavailable.
TOTAL potential claim amount in excess of $4 million.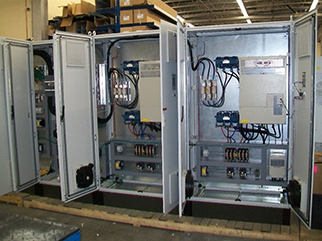 What ILC did:

Through years of experience in the printing industry, ILC was able to confirm the insured's vendor was qualified to repair the equipment.
To avoid a total loss, ILC assisted in locating aftermarket parts to repair the equipment to pre-loss condition.
Cost to repair to pre-loss condition was only $100,000 vs. a total loss exceeding $3 million.
Business Interruption was significantly limited, and the printing press was up and running again in (time) vs. (time) to bring in new equipment at a cost that would have exceeded $3 million cost.

How ILC did this:

Verified the presence of lightning in the area the day of the loss.
Verified the qualifications of the insured's vendor to repair the equipment.
Located the parts necessary to repair the equipment.
Monitored and project-managed the repairs of the equipment from start to completion.