ZINC PROCESSING LINE AND VARIOUS METAL PROCESSING EQUIPMENT
ILC Difference:
Equipment and machinery damaged to a manufacturing plant can be a detriment to an insured's ability to meet order deadlines and keep their customers happy.
Understanding the inner workings, components, and parts in these types of facilities is the only way to know and understand what is involved in rebuilding vs. replacing damaged equipment. With more than 30 years of experience, the machinery and equipment consultants of Industrial Loss Consultants can do this better than anyone in the industry.
If you want service, answers, and solutions like the example here, then the next time your claim requires a knowledgeable and experienced machinery and equipment consultant, contact the experts at ILC!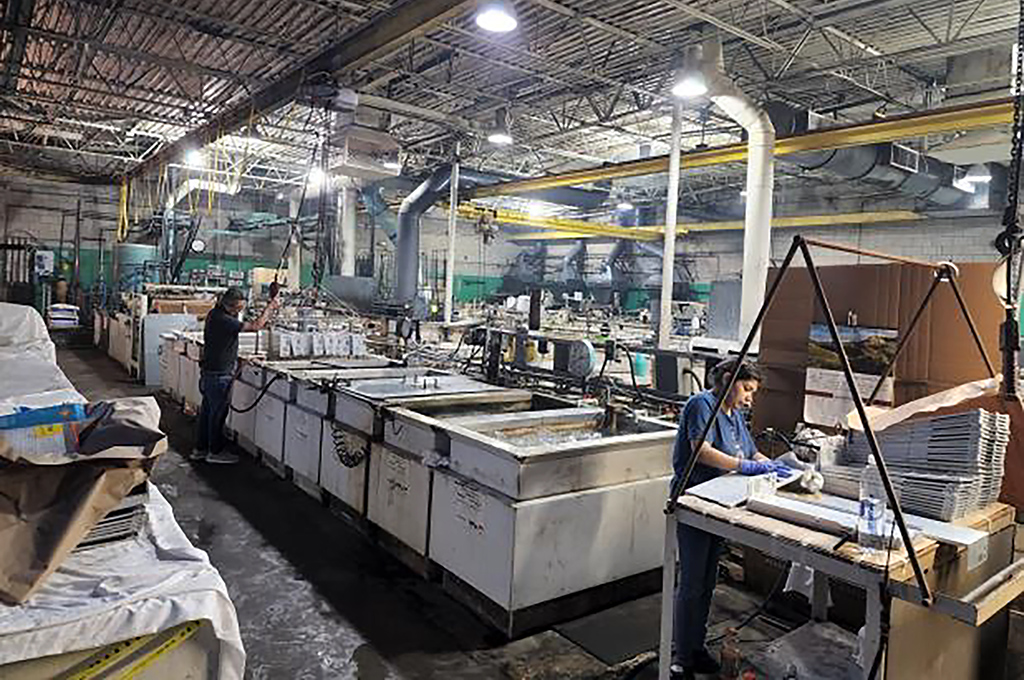 LOSS DETAIL:
A fire occurred at a manufacturing, heat treating, and electroplating facility in Utah. Fire, smoke, and water affected the Automatic Zinc Plating Line, Penetrant Equipment, Ultrasonic Tank, Part Washing Equipment, and several small polypropylene tanks.
ILC ASSIGNMENT
Inspect and inventory equipment in the building.
Determine which equipment was damaged because of the fire.
Determine if the equipment can be brought to pre-loss condition.
Project manage the equipment repair and restoration. Review all vendor quotes and secure outside quotes to be sure of the best repair pricing.
Project manage vendors on-site ensuring work is completed per agreed-upon quotes and in a timely fashion to minimize business interruption costs.
Provide daily updates to carrier client.
Validate all incurred costs related to the equipment restoration and repair.
CHALLENGES:

Preventing restoration vendors from adding markups to equipment repairs. The presence of onsite ILC consultants providing daily monitoring of repairs and vendor interactions prevented markups and reduced claim costs.
Limited space in the plant required proper planning to efficiently restore the equipment to pre-loss condition effectively completing the project in a time-effective manner.
ILC VALUE-ADDED CONSULTING:

Costs of more than $200,000 were saved when ILC recommended the insured hire some vendors directly to avoid the markup charged by the restoration vendor.
Over $300,000 was saved when third-party vendors sourced through the ILC network were used instead of local vendors.
ILC's onsite project management team saved the insured and carrier over $200,000 after discovering that the building and equipment cleaning restoration company was going above their quoted labor costs.
The means and methods used by ILC consultants determined that most of the damaged equipment could be restored to pre-loss condition instead of ordering and purchasing new equipment.
Through a diligent process, ILC consultants were able to review vendor repair quotes as well as obtain third-party quotes to ensure the best pricing for all work performed.
Over $700,000 in costs savings resulted from ILC's expertise in equipment damage evaluation and project management.